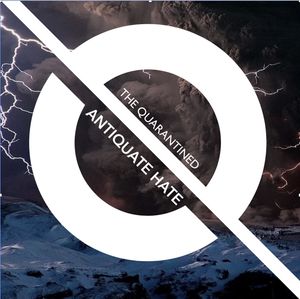 Biography
The Quarantined is a punk/grunge/metal band that uses multiple vocal styles to create vivid imagery in their emotionally charged, socially critical songs that provide a captivating musical aggression. 

All Former students at Musicians Institute in Hollywood, CA, Sean Martin, Kaspars-Lucey Grinbergs, and Alex Diaz (pictured right) met through mutual friends, and decided to start the band in 2010. The band's sound grew through college and internet radio play in 2010-13. Playing live around Los Angeles everywhere they could, the band embraced their different musical backgrounds by recording at Psycho Monkey Records for months in 2013, which would become their self-titled EP.

In 2014, The Quarantined stayed busy playing shows at bigger local LA venues like the House of Blues-Sunset, Loaded, and Infusion Lounge at Universal Citywalk. Their song, Point the Finger, released by Lucent Records, was nominated by Pure M Magazine (Ireland) for Best International Act in 2015. That year, Sean penned a poignant 8-part blog about the music industry and their challenge of "creating something from nothing", called Music in the Digital Era. They hired director John Rael to make their first music video for "Point the Finger", (edited by Alex).

Songs from what would become the Antiquate Hate EP, (recorded with Engineer/Producer Charlie Waymire and producer Brian "Hacksaw" WIlliams of Ultimate Studios Inc.,) the lyric video produced by Deviant Multimedia Productions for "The End?!" was nominated for an Independent Music Award in 2016. Working with super-producer George G1 Archie, The Quarantined released the Antiquate Hate EP soon after. The band received positive press and radio play in 13 countries and US college radio play, as the single "Feeding you lies" was applauded to sound akin to their musical heroes, Rage Against the Machine. Each song remains a haunting, almost prescient display of 5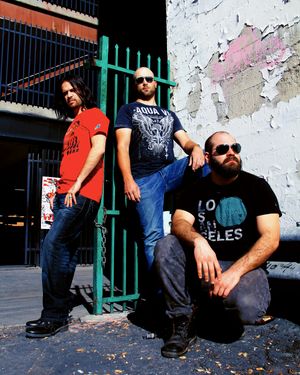 factors that influence our lives, (love, addiction, religion, politics, and war), and how our existence, influenced by the instinctive protection of those factors, perpetuates the suffering of humanity.
Kaspars left the drumming duties in 2016, and the band has been working with Serge Martinenko and Steven Neevs for Aversion to Normalcy. The band added Jeremy Hicks-Kachik (The Hushdown, Marco Minnemann) on guitar in 2017.   

A successful crowdfunding campaign with Plaid Dog Records resulted in the single, "Instagram Hell", released in 2021. On the horizon is their third EP, Aversion to Normalcy, to be released later 2022, with much critical acclaim from the independent press on the early release demos. 

The Quarantined has unique content that comes from the remarkable lives of its members: Sean, Alex, and Jeremy come from distinctly different backgrounds that would maybe never have crossed paths if not for the siren call of Los Angeles and Musician's Institute.  
Singing at 4 years old in community choirs in Fort Bragg, CA, playing guitar at 12, Sean is also a Musician's Institute Alumni of 2012 with an A.A. in Guitar performance/Music industry studies. He is Executive Producing The Quarantined's albums; is the main lyricist, songwriter, and content creator for the band. An award winning vocalist in his high school years, he also placed in Regional and State Honor Choirs. Sean is also a Lenaea award winning writer and actor for a one act play with his High School Theater class called "The Black Widow Project" in 2003 that won Best Docudrama, Directed by Meg Patterson. 


Sean served in the US Army Airborne Infantry (with the 3/509th PIR, 4th Brigade, 25th I.D.) from 2004-2007. He was deployed to Iraq in Oct. 2006 - September 2007, where he "got blown up, mortared, shot at; and still did my job". Sean is now a Veterans mental health advocate, and a cannabis advocate as a treatment for PTSD.


 

Alex, as well as being a talented bassist, guitarist, songwriter, photographer, and luthier, making each instrument from by hand from unique woods. Originally from Guadalajara, Mexico, he has been known to travel the world to explore, taking pictures, and training Muay Thai (in Thailand), with a growing interest in travel photography and filming.


Jeremy is a guitarist with a distinct voice that is versatile, technically awesome and immediately endearing. With his band The Hushdown he plays Guitars, Sitar, Mandolin, and Banjo. He also is a Master Luthier who studied at John Marshall International Luthier Academy, and he even makes his own pedals and guitars. A Musicians Institute Alumni, his command of music is enthralling. Jeremy is also an expert on American Civil War History, and enjoys growing hot peppers. 
Now endorsed by Dirtbag Clothing, and working in partnership with Free2Luv.org, The Quarantined is prepared to go viral in more ways than one. Independently owned and operated, The Quarantined is setting a new standard for DIY music on an international scale.